We Review Prenuptial and Postnuptial Agreements
If the Agreement was Drafted by an Attorney…
We can review the Prenuptial or Postnuptial Agreement that was presented to you by your fiancée or spouse.
Our attorney will walk you through your Prenuptial and Postnuptial Agreement and discuss the importance of controlling parts of the agreement — in essence interpret the contract for you, making suggestions accordingly. We will also seek to understand your situation and intentions related to the agreement to ensure your interests are properly addressed.
– OR –
If the Agreement was Drafted Using Other Resources…
Some clients choose to draft their agreement using other resources such as an online generation tool, without attorney involvement.
Our California Attorney will help you to avoid the pitfalls of online agreements, by reviewing your agreement with you to ensure provisions key to California are included. We will also seek to understand your intentions and ensure that they are properly captured in your Prenuptial or Postnuptial agreement so that it will be enforceable.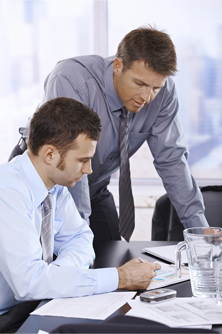 What is included in the Prenuptial or Postnuptial Agreement Review?
Our CA PRENUP attorney will call you to:
Understand your situation and intentions
Discuss California law requirements on Prenuptial or Postnuptial Agreements
Discuss general California community property law
Provide plain language overview of your Prenup or Postnup – what is separate community property, and other key items
Perform page by page review of the Prenuptial or Postnuptial Agreement with you
Answer any questions during or after the Review
Discuss options/make suggestions to your Prenuptial or Postnuptial Agreement
After the initial Prenuptial or Postnuptial Agreement Review, the attorney will:
Draft recommendations/comments based on the Prenup or Postnup Review
Review multiple revisions, if necessary
Discuss and/or negotiate with the other party's attorney
Discuss how to execute the Prenuptial or Postnuptial Agreement
Provide an executed Attorney Certification page once the agreement is Final